Conversations worth Having.
Stories worth telling.
People worth meeting.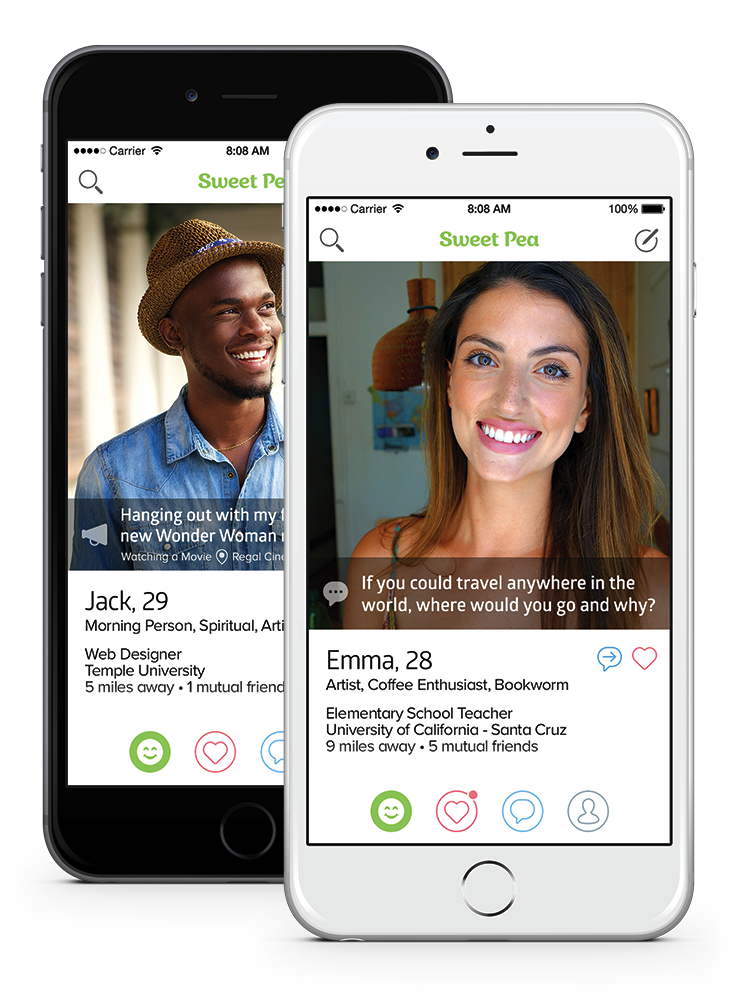 BREAK THE ICE
Ice breaker questions get conversations started and make connecting with new people
fun and easy.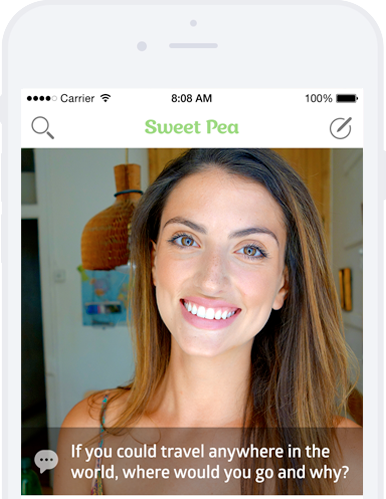 SPREAD THE LOVE
Like and be liked. See who's
interested in you at a glance.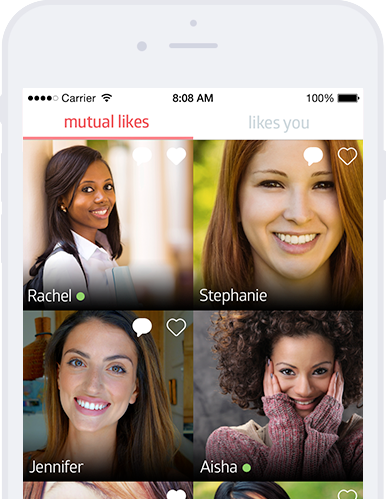 TELL YOUR STORY
Express yourself and capture people's attention using photos and videos to tell your story,
your way.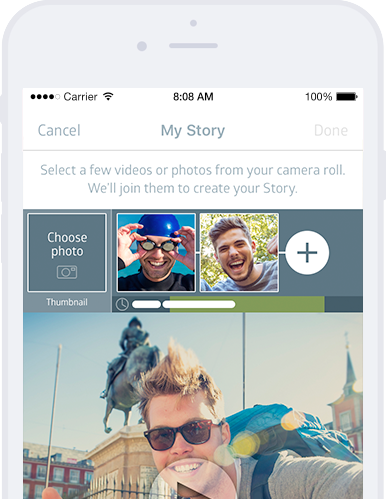 LIVE IN THE MOMENT
Statuses use real time events, activities, and locations to bring people closer together and get them talking not just on the app,
but in the real world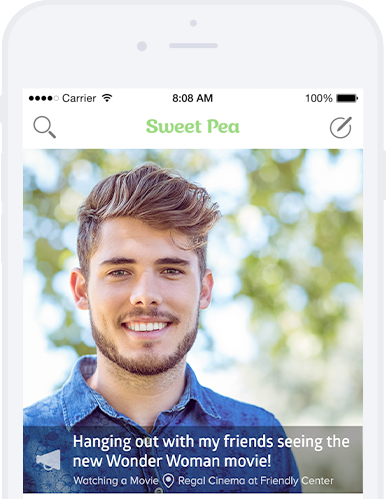 FIND YOUR NICHE
Discover one another through searchable conversation topics, activities, and locations.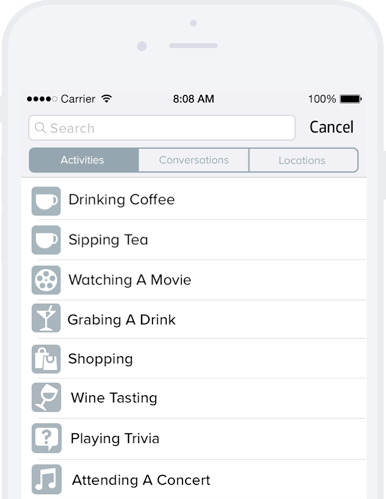 STAY ORGANIZED
Our smart inbox perfectly organizes your conversations, connections, inbound messages, and saved connections so you don't have to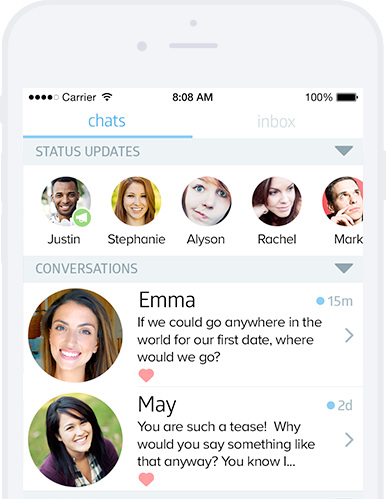 WE TAKE
SAFETY SERIOUSLY
Safety features, community guidelines, and our zero tolerance policy on harassment and bullying keep Sweet Pea a safe, welcoming community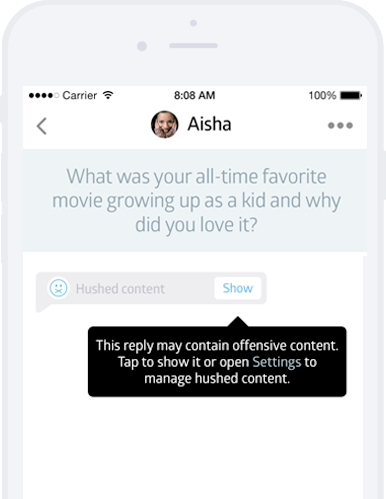 YOU'RE IN CONTROL
Your experience, your rules. Our settings put you in the drivers seat and give you control over your Sweet Pea experience.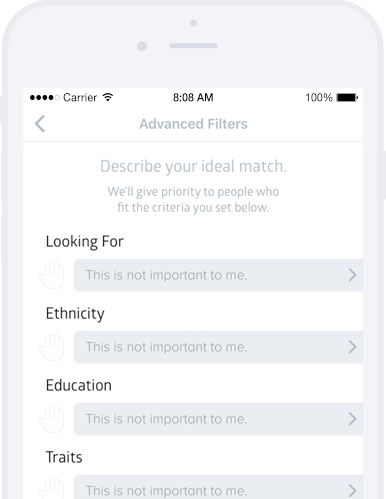 Previous
Next